Dakisolatie prijs: Bereken de geschatte kostprijs van je isolatie
Wie energie wil besparen, kan niet om dakisolatie heen. Zowat 30% van alle warmte die we stoken, ontsnapt uit de woning via het dak. Bovendien zorgt dakisolatie voor een aangenaam wooncomfort in huis.
Dat dakisolatie vele voordelen heeft, hoeven we je dus niet meer te vertellen. Maar hoeveel kost dakisolatie nu eigenlijk? Op basis van welke factoren wordt de prijs van dakisolatie bepaald?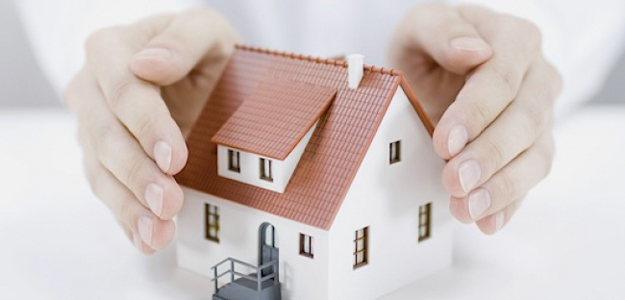 In dit artikel:
Totale dakoppervlakte
De totale prijs van de dakisolatie zelf hangt natuurlijk in de eerste plaats af van de totale dakoppervlakte die geïsoleerd moet worden. Hoe groter het dak, hoe meer isolatie je moet plaatsen, en hoe hoger de totale prijs. Dat is logisch. Daarom gaat men vaak kijken naar de kostprijs per vierkante meter. Op die manier kan je immers verschillende isolatiematerialen met elkaar gaan vergelijken, ongeacht de oppervlakte van het dak.
Kostprijs per vierkante meter
De kostprijs per vierkante meter van dakisolatie wordt voornamelijk bepaald op basis van twee factoren. Enerzijds speelt de dikte van de isolatielaag een rol. Anderzijds zal ook het isolatievermogen van het isolatiemateriaal een invloed uitoefenen op de prijs.
"
De kostprijs per vierkante meter van dakisolatie wordt voornamelijk bepaald door twee factoren: de dikte van het isolatiemateriaal en de lambda waarde.
Dikte van de isolatielaag
De dikte van de isolatielaag is één van de factoren die zal bepalen hoeveel de prijs per vierkante meter van dakisolatie bedraagt. Hoe dikker de isolatielaag, hoe hoger de prijs per vierkante meter. De meeste isolatieproducten zijn verkrijgbaar in verschillende diktes. Zo kan je de Isoconfort 32 van Isover, een isolatierol uit glaswol, verkrijgen in diktes gaande van 60 mm tot 200 mm. De Isoconfort met een dikte van 60 mm is te verkrijgen aan een richtprijs van 6,81 € per vierkante meter. De rol van 200 mm dik heeft een richtprijs van 19,70 € per vierkante meter.
Lambda waarde van het isolatiemateriaal
Ook de warmtegeleidingscoëfficiënt van het isolatiemateriaal heeft een invloed op de prijs. Deze coëfficiënt wordt uitgedrukt in de Lambda-waarde, en duidt aan hoe goed een bepaald materiaal warmte geleid, en dus ook hoe goed het warmte tegenhoudt. Hoe lager de lambda waarde, hoe beter het materiaal isoleert.
Het spreekt voor zich dat een materiaal met een lage lambda waarde dus ook een hogere prijs per vierkante meter heeft. Vooral de isolatiematerialen in kunststof hebben een lagere lambda waarde. Denk hierbij aan materialen zoals PUR, PIR en XPS. Isolatiematerialen uit minerale wollen, zoals glaswol en rotswol, hebben een iets hogere lambda waarde, en zijn dus ook iets goedkoper.
R-waarde
De dikte van de isolatielaag in combinatie met de lambda waarde van een isolatiemateriaal wordt uitgedrukt in de R-waarde van een isolatielaag. Het is deze parameter die uiteindelijk zal aantonen hoe goed een isolatielaag de warmte zal tegenhouden. Hoe hoger de R-waarde van een isolatielaag, hoe hoger de prijs per vierkante meter.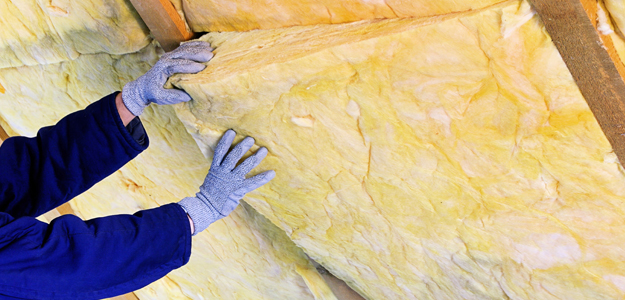 Reken zelf de prijs van je isolatiemateriaal uit
Ken je dus de totale oppervlakte van je dak, en de kostprijs per vierkante meter van je isolatiemateriaal, dan kan je makkelijk de totale kostprijs voor je isolatiemateriaal berekenen. Probeer het zelf met behulp van onderstaande calculator. Selecteer eerst het isolatiemateriaal dat je wenst te plaatsen, en vervolgens de oppervlakte van je dak.
Welke isolatie wil je plaatsen?
Selecteer de oppervlakte van je dak (in m²)
De prijs per m² van je gekozen isolatiemateriaal bedraagt 22.43 €.
Indien je een oppervlakte van 100 m² wil isoleren met dit isolatiemateriaal, dan zal de totale richtprijs 2243 € (excl. BTW) bedragen.
TIP: Aan het einde van dit artikel kan je berekenen of het voor jou (financieel) interessanter zou zijn om de isolatie zelf te plaatsen of niet.
Kostprijs voor de plaatsing van dakisolatie
De dakisolatiematerialen aankopen is noodzakelijk, maar daarmee is de isolatie natuurlijk nog niet geplaatst. Ook het plaatsen van isolatie kost tijd en geld. Voor het plaatsen heb je de keuze uit twee scenario's. Ofwel ben je een handige Harry, en plaats je de dakisolatie zelf. Ofwel laat je het over aan een professionele aannemer. Welke methode is het goedkoopste? Dat gaan we nu even uitzoeken.
Zelf plaatsen
Door de dakisolatie zelf te plaatsen, hoef je natuurlijk geen aannemer te betalen, en dus ook geen plaatsingskosten. Maar dat wil niet noodzakelijk zeggen dat dit de beste methode is. Door de isolatie zelf te plaatsen ben je natuurlijk niet zeker of de isolatie wel juist geplaatst is. Bovendien moet je misschien wel gespecialiseerde werktuigen huren.
Bovendien levert het zelf plaatsen van dakisolatie minder premies op van de overheid. Zo krijg je bij het zelf plaatsen van dakisolatie slechts de helft van het premiebedrag dat wordt uitgekeerd door de netbeheerder. Vanaf 2021 zijn er zelfs helemaal geen premies meer te verkrijgen bij zelfplaatsing.
Laten plaatsen
Dakisolatie laten plaatsen door een aannemer geeft je in de eerste plaats al de zekerheid dat de isolatie op een correcte manier is geplaatst. Bovendien krijg je een hogere dakisolatiepremie indien je werkt via een aannemer.
Aannemers die isolatie plaatsen werken vaak aan een uurtarief van 10 € à 20 €. De totale plaatsingskosten hangen dus af van de tijd die ze nodig hebben om de isolatie te plaatsen, wat vaak afhangt van de grootte van het dak, en de gebruikte methode en materialen.
CALCULATOR: Zelf plaatsen of laten plaatsen? Reken het verschil zelf uit!
Ook het feit of zelf plaatsen al dan niet voordeliger is dan laten plaatsen, is zelf uit te rekenen. Al komt hier wel wat rekenwerk bij kijken. Maar ook hier willen wij je bij helpen, met behulp van een calculator die alles netjes voor je uitrekent.
Selecteer de oppervlakte van je dak (in m²)
Welke isolatie wil je plaatsen?
TIP: Maak gebruik van onze productfilter om een geschikt isolatiemateriaal te vinden.
Ga je de isolatie zelf plaatsen?
LET OP: Je krijgt geen subsidie indien je de isolatie zelf plaatst.
Gaat het om een nieuwbouw of renovatieproject?
---
---